99.9% Accuracy Guarantee
100% Human-based Never Outsourced
Secure Data Transfer Privacy Protection Best rates in Canada
Legal Transcription Services
We can accommodate legal clients from smaller, specialist practices or large, international firms.
Transcription Canada is an award-winning legal transcription company that provides a wide range of legal transcription services including, but not limited to, administrative hearings, arbitration hearings, conferences, correspondence, court hearings, depositions, interrogations, judicial hearings, meeting minutes, memorandums, public hearings, and wiretaps.
Professional Legal Transcribers, Court Reporters and Authorized Court Transcriptionists (ACT)
Transcription Canada provides simple, cost-effective, and reliable legal transcription services. Every transcript we complete is done by a skilled transcriber who will always ensure your transcripts are 200% correct, allowing you to run your company with maximum efficiency. Our legal transcription company provides certified transcripts for hearings and depositions which include:
Administrative Hearings
Arbitration Hearings
Conferences
Correspondence
Court Hearings
Depositions
Interrogations
Public Hearings
Judicial Hearings
Meeting Minutes
Memorandums
Examinations in Correctional Institutions
Shareholder Meetings
Board of Director and AGM Meetings
Roundtable Discussions
Wiretaps
Why Choose us for your Legal Transcription Services?
You're a busy law firm, and your time is valuable. Typing legal reports, and other documents, can be costly and time consuming for your administrative staff. Transcription Canada is here to help. We provide superior voice-to-text legal transcription services for clients across Canada and the United States. Our transcribers provide legal transcription services to help you improve the efficiency, and organization of your law firm. We offer consistent, professional quality, and fast, reliable service. Our encrypted audio file management system is fully secure, ensuring your confidentiality and privacy is maintained at all times. Every final legal transcript is stored in an electronic format for easy retrieval.
We understand that in the legal profession, the workload is constantly in a state of change. Transcription Canada can accommodate these changes. Our flexibility is one of the reasons why Transcription Canada is recognized as a leader in the legal transcription industry. We're able to meet all your needs— no matter if it's the legal transcription of a summons, a court hearing, a complaint, or the transcription of an evidentiary tape. And, we accommodate rush deadlines with ease.
Our team of professional transcribers is certified to handle confidential documents, and only those working on your transcript will have access to your files. Contact us today for voice to text or audio to text and request a quote, personalized demo, or free trial. Our friendly and qualified transcribers is ready to answer any questions you might have. We're happy to provide additional information about our 100% HIPAA compliant speech-to-text transcription process. We offer transcription services Toronto based, and North American-wide.
All judge decisions, spoken arguments by the litigants' lawyers, and statements of people involved in the dispute must be recorded. Transcription Canada has a reputation for excellence in the legal and court transcription industry— and a high level of customer satisfaction. Security and confidentiality are guaranteed. Transcription Canada makes sure our employees will be involved in your project on a need-to-know basis, so your documents remain safe. We never outsource our services, and every transcriptionist is a native English speaker.
Click the button and select either general trancripts or legal transcripts and we will email you an estimate promptly.
Customer service is our main priority.  Transcription Canada focuses on security and quality control, and we offer guaranteed accuracy for every speech-to-text transcript.  Before beginning any project, we get to know our clients, to gain a complete understanding of your transcription needs.  And, our team works hard to ensure we meet those needs, and exceed your expectations for every project.
It's very important to clearly understand the audio, and accurately type it into text format. Transcription Canada's quality control process ensures your court transcription is done correctly. We are highly experienced in transcribing court proceedings and legal documents. Our experts know how to make the process smooth and hassle-free for you. Transcription Canada is reliable. We're capable of meeting strict deadlines, and delivering on all our promises. We provide consistent, high-quality results with every project we take on, and that's why clients keep returning to us.
Transcription Canada understands your security needs. We're committed to maintaining the highest levels of security and privacy possible. Court transcriptions require a high level of confidentiality. Transcription Canada is 100% HIPPA/HITECH complaint, and all data is encrypted. Our security measures include audit trails, strict authentication protocols, and more. We make sure your audio files are secure. Transcription Canada's team is certified to handle confidential documents, and only those working on your transcript will access your files.
Court transcripts require precision, and attention to detail. Our qualified team of court reporters handles every court transcript with discretion and care. Their meticulous attention to detail, efficiency, and commitment to quality is guaranteed. We value accuracy above all else. Transcription Canada's quality control process includes several steps— these steps ensure that our high-quality standards are maintained at all times. We carefully verify that every document reflects the verbatim court proceeding transcript. And, every transcript goes through a multi-step review process that includes proofreading, editing, and a final client appraisal.
Our court reporters are highly trained professionals. They possess extensive legal knowledge. Every court transcriber is familiar with the unique language and terminology in the legal industry, and has at least 5-years experience. They can expertly transcribe all levels of court proceedings. Our qualified team is takes pride in their work. A court transcriptionist is detail-oriented, meticulous, and thorough with every job. Our court reporters maintain the highest standards of accuracy and quality at all times. They can handle rush deadlines with ease, without sacrificing quality.
Our mission is to provide the highest standard of human-based transcription — never outsourced. No matter how large or time sensitive your project, your satisfaction is 100% guaranteed.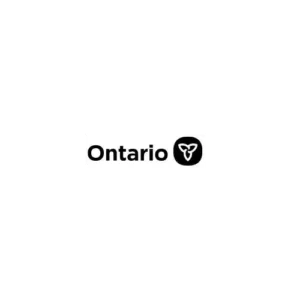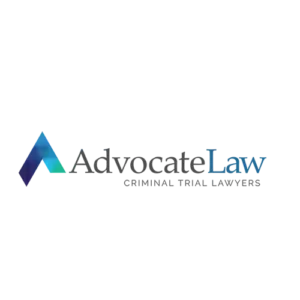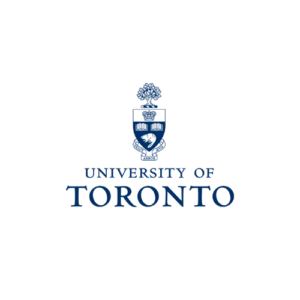 We offer information, resources, and tips for transcriptionists, court reporters, legal administrative assistants, lawyers, and research analysts.
We will include downloadable resources with tips about transcripts, keyboarding, MS Office Suite products (including Word, Excel, and Outlook), along with other relevant topics such as trends and news in the legal transcription industry. You can subscribe to recieve regular updates by clicking the subscribe button below .